Fiat Doblo
Family Edition with 7 Seater
The Fiat Doblo Family Edition is a car for those who are looking to transport a large family around without spending the earth on an extravagant car. Although it has all the space, size and comfort that you would expect from a 7-seater that carries a high premium, it has a cheap list price and low running costs. This makes it a very affordable option. The seven seat pack is available in the My Life and Eleganza models.
Purchase Price
Prices for brand new Fiat Doblo's start from £14,000. For that price, you get, electric front windows, remote central locking, twin airbags, sliding doors, ABS and fog lights along with folding rear seats. Second Hand versions cost around £5,000. For a model that is only a year or two you could pay as little as £8-10,000.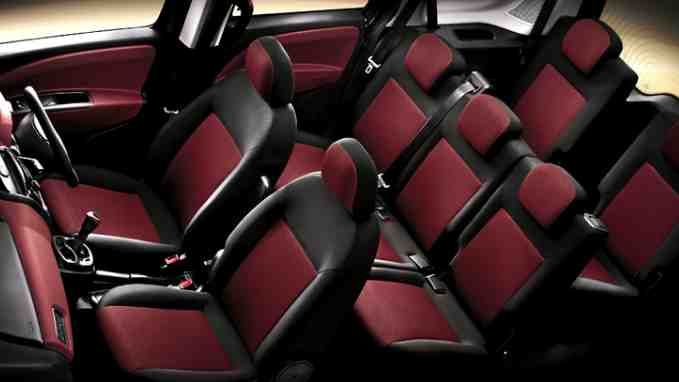 Fiat Doblo Interior Seating pictured above.
This people carrier is good for a budget conscious family looking for a safe and affordable way to ferry people about without the added 'bells and whistles' which can unnecessarily drive up prices. What exactly do you get for the lowly of £14K? Well, a lot actually. It has excellent handling and although there is a good amount of space in the two rows of back seats, it doesn't feel oversized. For fuel economy, it is difficult to beat.
Boot Space
One drawback of the Fiat Doblo Family Edition, though, can be that it's space in the very rear of the car is limited. The very back seats are only realistically suitable for either small adults or children, meaning that anyone looking to transport large groups of may need to check that everybody can fit in comfortably, if luggage needs to be taken along. These very back seats also tend to need to be removed in order to create more space.
Insurance
The insurance for a Fiat Doblo Family Edition is affordable, with the car falling into insurance category 5.
Running Costs
Due to the high efficiency and low emissions running costs for the vehicle are very low. The CO2 emissions range between 133 g/kg to 150g/kg of Co2. This makes the vehicle fall into VED Car Tax Bands D to F.
Miles Per Gallon (MPG)
The 1.3ltr Multijet engine gives out excellent fuel efficiency, as it's ratings of 42.2mpg in Urban driving and 58.9mpg for Extra Urban conditions give it a combined rating of 51.4mpg. However, this excellent efficiency does heavily compromise the car's speed, as the top speed is just 97mph and the time it takes to get to 60mph is a cumbersome 16.4 seconds.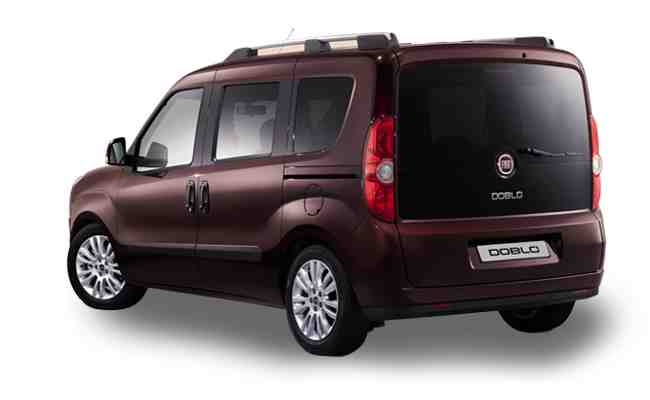 Fiat Doblo Family Edition Seven Seat Birdseye View.
The newer 1.6V and 2.0 16V engines range between 42 and 60 miles per gallon with top speeds of 98 to 111 miles an hour.
Servicing
As with most Fiats, servicing costs around £100, although prices do vary locally, and generous warranties are usually available with each purchase.
Conclusion
This is not the best vehicle for long road trips in which the back seats are full of passengers, although making such trips is perfectly feasible. As a city runaround for big families, the Fiat Doblo Family Edition is difficult to beat with its compact design and steady handling. The back rear seats can be taken out completely for extra storage space, to boot. For those that thought they simply could not afford a 7-seater anytime soon, put simply, it is one of the most economical people carriers on the market.
.more...