Fiat Freemont 2011
Fiat has just announced a new seven-seat MPV called the Freemont. Scheduled for launch in mainland Europe in the latter half of 2011, the Freemont is unlikely to be available in Britain.
The Freemont is based on the Dodge Journey from Chrysler and will be produced at the same plant in Mexico. Visually, the Freemont will differ slightly from the Dodge but most engine options will be produced by Fiat.
The Freemont will be the first product to come out of Fiat's partnership with Chrysler, which is effectively already controlled by the Italian industrial conglomerate. Fiat recently bumped its holding in Chrysler Group up to a quarter, from the 20 per cent share Fiat bought from bankruptcy administrators a couple of years ago.
Chrysler has already offered limited sales of the Dodge Journey in Europe. The Fiat Freemont attempts to capitalise on the automakers' relationship by producing a more Europe-friendly version of the MPV for distribution through Fiat's 5,000-plus European dealers.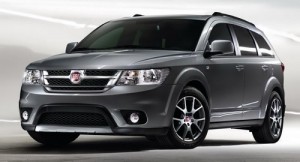 Fiat Freemont (USA) pictured above.
The biggest change from the Dodge Journey will be the line-up of engine options. According to media reports, the Freemont will initially be available with front-wheel drive and a selection of 140hp or 170hp four-cylinder MultiJet turbocharged diesel engines from Fiat. Both engines will drive the car through manual transmissions.
The Freemont range will later be expanded to include an all-wheel drive powertrain with motivation from Fiat's 170hp MultiJet engine or a 3.6-litre, 276hp V6 petrol engine. An automatic transmission, also produced by Chrysler, will be available later.
Equipment levels should be good. Though interested parties will have to wait for the official unveiling of the new model at Geneva Motor Show 2011 in March, initial reports indicate even base equipment levels will include a range of luxury touches.
The Freemont will reportedly include not just seating for seven people, but keyless entry, three-zone automatic climate control, a touch-screen radio/navigation system and fog lights. Higher up the range, the Freemont will likely come with Bluetooth connectivity, a multimedia interface that reads both SD cards and DVDs, 17-inch alloy wheels, automatic headlamps, parking sensors and integrated roof rails.
The Freemont will also benefit from a range of technology and features that boost safety. The Hill-holder feature makes starting while facing up hills with manual transmission both safer and easier. Electronic Roll Mitigation (ERM) technology works to reduce the risk of rollover in what is a tall and potentially unstable class of vehicle.
The Freemont will also come with seven airbags, Brake Assist, ESP (electronic stability programme) and ABS (anti-lock braking system). Externally, the Freemont boasts useful dimensions. It is 489cms long, 188cms wide and 172cms tall. The outstanding roominess in the cabin is further boosted by a class-leading wheelbase of 289cms.
At the moment, it looks likely that the UK will not enjoy the Fiat Freemont, at least officially. Fiat says it is reviewing the situation regarding official UK sales but it is anybody's guess when British motorists might be able to buy this stylish new seven-seat MPV.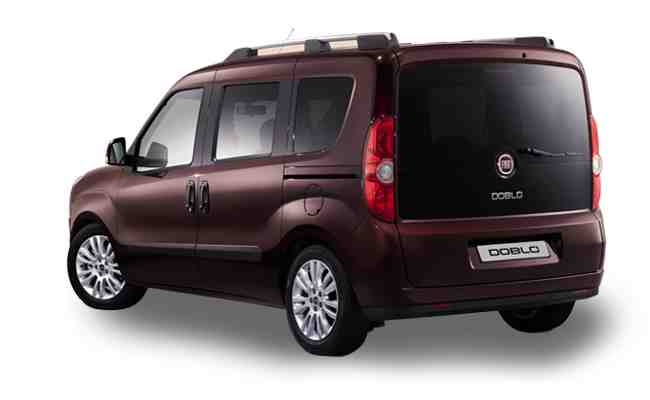 Fiat Doblo Family edition pictured above.
In the meantime, UK drivers shopping for a seven-seat vehicle at Fiat have only the company's Doblò family of eccentric, boxy MPVs from which to choose. Though both practical and full of character, the Doblò sits firmly in a different sector of the market from the Freemont. The Fiat Doblo Family Edition is a 7 Seater MPV, other Fiat MPV's include the Six Seater Fiat Multipla and the 6 or 8 Seat Fiat Scudo Combi.
Fiat, itself no stranger to financial calamity, initially took control of 20 per cent of shares in Chrysler following the firm's bankruptcy in 2009. Fiat has since then raised its holding to 25 per cent, with plans to further increase its shares in Chrysler on the cards in the near future.