Kia Sorento 2012
2012 Strong, Spacious Sorento
The 2012 Kia Sorento combines safety, comfort and style in one ground-breaking, sophisticated model. It has been designed to give a smooth ride on nearly all terrain as well as the highest level of comfort and safety.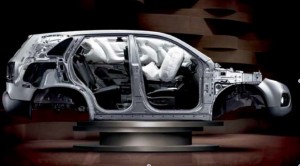 Fuel Economy
All Kia Sorento's have Euro 5 emissions ratings and emit between 169 and 194g/km of CO2. They also run on diesel fuel and have a combined total fuel consumption that varies from 44.1 to 38.2m/pg.
Purchase Price
The base-price for the Seven Seat Sorento 1 is £21k. This vehicle comes in Ebony Black with black cloth interior. The KX-3 Sat Nav also comes in Ebony Black with black leather upholstery, but has extra features such as heated seats, cruise control, auto-dimming rear-view mirror, a 6.5 inch touchscreen navigation system and 17 inch alloy wheels. This model runs for £30,500.
Nine Different Models
Kia has made nine models and four grades of this SUV, from the basic grade 1 six-speed manual 2-wheel drive five-seater to the 'Atlas' six-speed automatic seven-seater. The Sorento grade 1 comes with a 2.0 CRDi 148bhp engine, while all other models are built with 2.2 CRDi 194bhp engines with the choice of a manual or automatic transmission.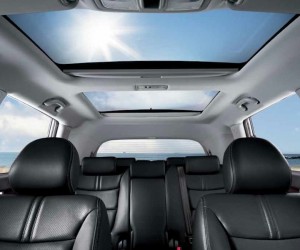 The KX-1, 2, and 3 are all-wheel-drive vehicles with the choice of either a 6-speed manual or automatic transmission. They are the most popular of the nine Sorento models, with the 'Atlas' being the top of the line.
Stylish Exterior
The Sorento has a contemporary look, with clean lines and elegant details to make it stand out from the rest. Its wraparound head lights not only look great but also improve visibility, thus reducing eye strain, while the rear lamps sit high beneath the rear window for even more visibility. They are also lit with LEDs, which get brighter faster for added safety and style.
Heated Door Mirrors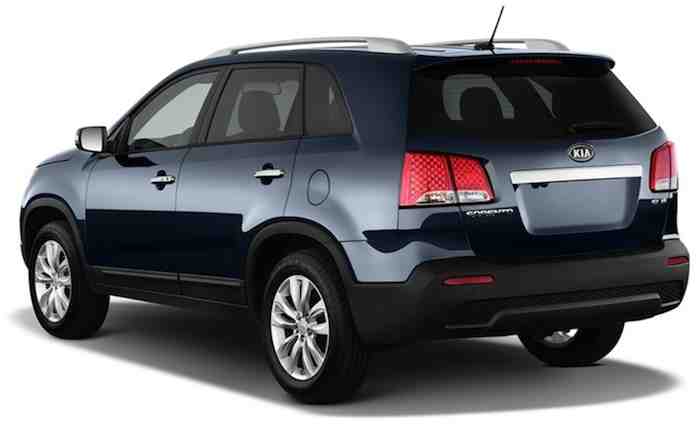 Heated door mirrors are standard on all Sorento models and are coloured to match the exterior paint colour. The KX models go one step further and include LED indicator lights on the mirrors for extra safety and style. And let's not forget Kia's tiger-nose chrome grille with a honeycomb mesh that gives this SUV a futuristic look.
Flexible Interior
The seven-seater KX and Atlas models have longer cabins that were designed to fit three rows of seats so that all seven can sit comfortably, and it has already won an award for its comfortable seven-seater design and generous space. Seats in the second and third row fold completely flat, creating up to 1,546 litres of storage space, so carrying long or bulky items is never a problem.
Performance
The Kia Sorento's KX models are smooth on city roads but strong enough to explore off-the-beaten-path. The car is so powerful that it can tow up to 2,500kg, way beyond most other SUVs on the market today. The vehicle has safely features such as Electronic Stability Control, Downhill Brake Control, Hill-Start Assist and Traction Control.
.more...