My Five 7‐Seater MPV Options
The MPV is becoming an ever-increasingly popular vehicle for families, and now with the added luxury of having those addition two seats, there is no limit on how popular these vehicles can become. The practicality that comes with owning one of these vehicles is unmatched, whether it for be for transporting seven people all at one, or even folding down the back row and having an increased boot, it makes moving people and objects from A to B a lot easier.
We all know that sometimes five-seats just aren't enough so the seven-seaters with the option of folding down the rear two seats are extremely handy for all occasions. Below I've broken down the ever-expanding list of seven-seat MPVs to just five of the best options for you – it should be noted that these are in no particular order.
Citroen C4 Grand Picasso
The C4 Grand Picasso offers a family friendly driving experience as well as being relatively cheap and practical.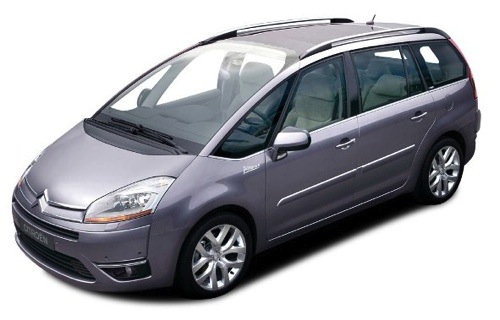 Citroen C4 Grand Picasso pictured above.
The shear size of the C4 means that you shouldn't have any trouble packing in everything you could possibly need to take with you on any one journey. The two rearmost seats will fold flat in a matter of seconds to create a rather large sized boot. The Picasso is a good-looking car, which offers a good, easy drive and a good selection of engines to choose from. Prices for the C4 Grand Picasso start at around £18k, not the cheapest in the segment by any means, but certainly not the most expensive.
Toyota Verso
The Verso is a practical, reliable and well built. It is more than capable of being used as a people carrier. Seven seats are standard on this model and, like the Grand Picasso; the rear seats can be folded flat to increase passenger and luggage space.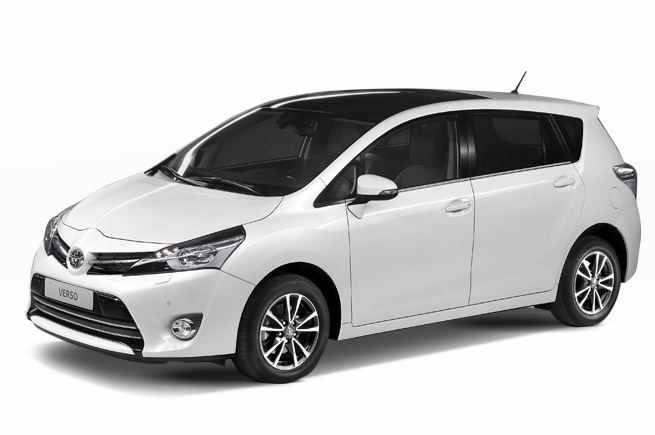 Toyota Verso pictured above.
That being said, the third row of seats is more suited to small children than adults as the space available isn't great. Toyota's ongoing drive to be seen as a 'green' manufacturer is continued with this model, offering economical CO2 emissions and a good fuel economy. Prices for the Toyota Verso start at around £17k.
Mazda5
The Mazda 5 has been given the 'Nagare' design, which basically makes the car looks like it has a wave running through the side of it. These 'waves' are better the aerodynamics of the Mazda and also work alongside the new engines to improve fuel economy and CO2 emissions. Though, travelling at speed can make for a noisy cabin. The handling and steering of the Japanese car really make up for it.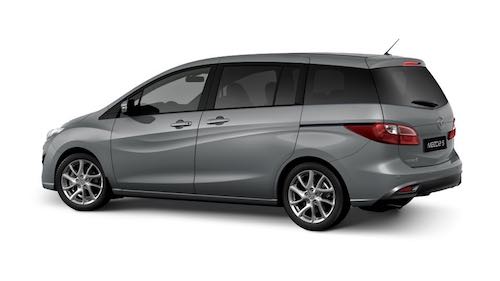 Mazda 5 pictured above.
The rear sliding doors add practicality to this car, though other manufacturers are starting to follow suit and incorporate sliding rear doors into their own cars. Prices for the Mazda 5 start at £17k.
Citroen Berlingo Multispace
The Berlingo Multispace is in no way good looking – and cannot be confused with – a good looking car. It is, in fact, a van with some windows slapped on. Although, that is not to take away from the brilliantness of it all.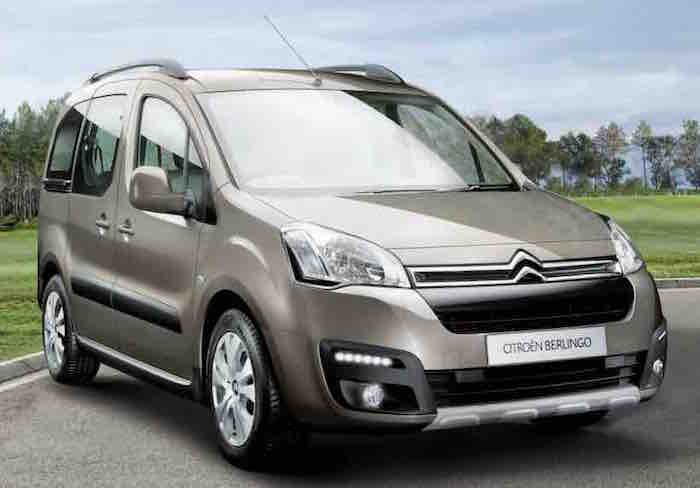 Citroen Berlingo Multispace pictured above.
One of the cheapest models on the market, the Berlingo comes with a huge interior and good quality materials – assumedly something you're after if you want an MPV. The standard Berlingo comes as a five-seater with the extra two seats coming as part of an additional 'Family Pack'.
This would indicate that although there are seven seats, the space and comfort that comes from them may not be quite as good as other cars in the market. It probably wouldn't be your first choice when looking for a seven-seat MPV but a car as cheap this is worth a look. Prices start at around £13k (yes £13k).
Volkswagen Touran
To finish of the top five I've decided to include the Volkswagen Touran. It is a well built vehicle from the German manufacturers with an upmarket interior that will make you feel like you're behind the wheel of a premium car.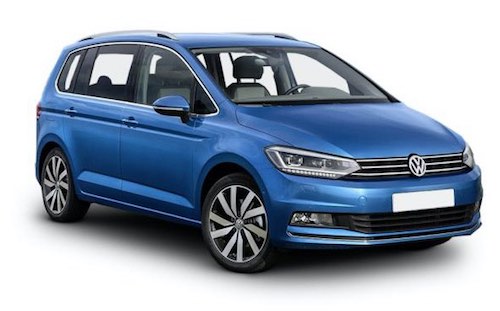 Volkswagen Touran pictured above.
Seven seats come as standard on this vehicle, unlike some others in the segment, and using some clever storage technology, the middle row of seats and move forwards, backwards, be folded down or removed completely. On top of that, the middle seat of the second row can also be turned into a mini table when it isn't being occupied. The superb technology, mixed with comfort, practicality and space make the Volkswagen an excellent choice when it comes to picking a seven-seat MPV. Prices start at £17,585 for the new Touran.
.more...