Range Rover Sport
The Range Rover Sport is a British luxury mid-size SUV (with seven seats) made by Land Rover. The first generation started production in 2005 and was replaced by the second generation Sport.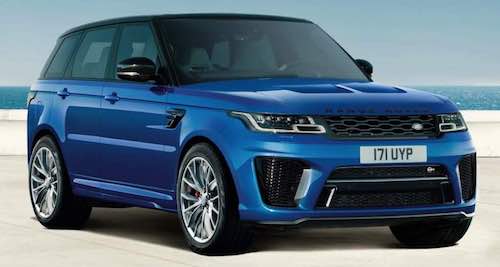 The Range Rover Sport joins the family of other Land Rover 7‐seaters which are the Defender & Discovery.
The Range Stormer concept car, introduced at the 2004 North American International Auto Show, predates the Range Rover Sport.
This edition is even more comfortable and has been manufactured since 2018. Alongside its classic looks and 7‐seats are elegant technology enabled systems to improve owner experience further. A third row of two seats is a standard feature on all models. These seats are have a 60:40 split.
Purchase Price
The cost of owning a Range Rover Sport starts at £64,000 and goes up to £86,000. There are four models to choose from; the Range Rover HSC, Range Rover HSE Dynamic, Range Rover HST and Range Rover Autobiography Dynamic.
Engines
The Range Rover Sport has seven engines which range from a 2 litre petrol to a 5 litre supercharged model. In between there are two diesel options and a 2-litre hybrid plug-in electric PHEV version.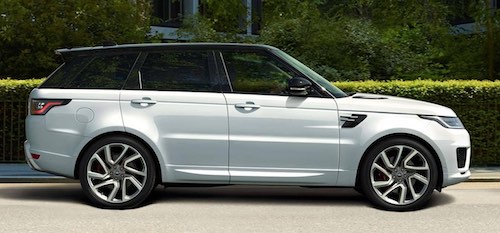 All engines are all wheel drive (AWD) and come with an automatic gearbox. Horsepower ranges from 306 BHP to 575 BPH. The engines are listed as follows (in order of power):
SDV6 – 3.0L 306HP diesel;
SDV8 – 4.4L 339HP diesel;
P300 – 2.0L 300HP petrol;
P400e – 2.0L 404HP PHEV (fuelled by petrol and electric);
P400 – 3.0L 400HP petrol;
P525 – 5.0L V8 525HP SUPERCHARGED petrol;
P575 – 5.0L V8 575HP SUPERCHARGED petrol.
If you opt for the PHEV Range Rover Sport you will need buy the £284 public charging cable. This 6 metre long cable is for fast charging points either installed at home or out and about.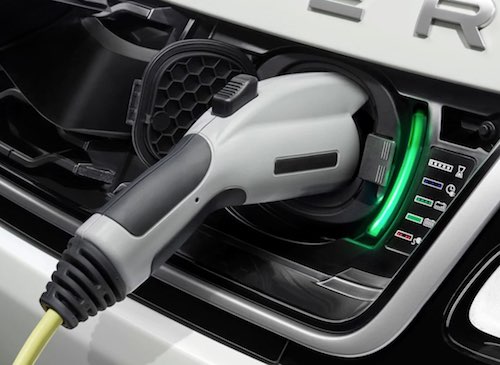 Co2 Emission and Car Tax
Co2 emissions range from 69 g/km (for the P400e 2L PHEV electric) to 290 g/km for the P575 (SVR) Range Rover Sport. The SVD6 3 litre diesel (HSE model) has co2 emissions of 195 g/km. All other variants have Co2 levels over 200 g/km. More information on vehicle emissions and prices can be found on our Car Tax explained page.
Fuel Consumption
The Range Rover Sport is a powerful beast and as such does not achieve many miles to the gallon (MPG) unless you opt for the plug in hybrid PHEV (electric).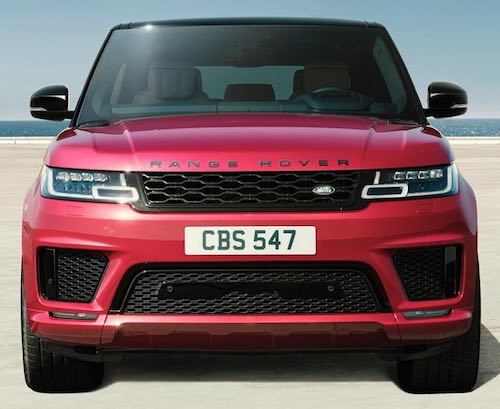 The P400e 2.0L 404HP PHEV electric hybrid Range Rover Sport promises between 75.3 and 86.9 MPG. The six other engines list fuel consumption from 18.9 (P575 5 litre engine) to 32 (SDV6 3 litre) miles per gallon.
Luggage and Boot Space
The Range Rover Sport has 1,463 litres of boot space with the front and second row of seats upright. The boot space reduces to 623 litres when the third row seats are in use (upright). These figures are stated as dry volume where Land Rover have used solid blocks measuring 20cm x 5cm x 10cm to calculate volume.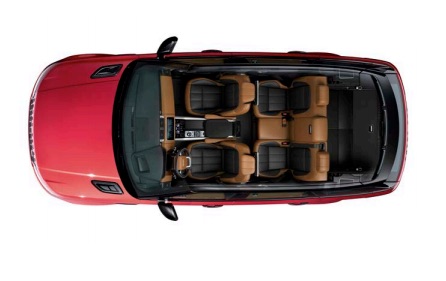 Capacity is increased to 1,686 litres and 780 litres when every nook and cranny is used (this is measured by Land Rover pretending to fill the area with water). Please note that there is less capacity in the boot of the PHEV (electric) Range Rover Sport due to the extra space needed for the battery.
Dimensions
The overall length of the Range Rover Sport is just less than 5 meters (4,879 mm). Its width (with the mirrors folded) is just over 2 meters (2,073 mm) and slightly more with the mirrors out (2,220mm). Its height is 1.8 metres (1,803mm).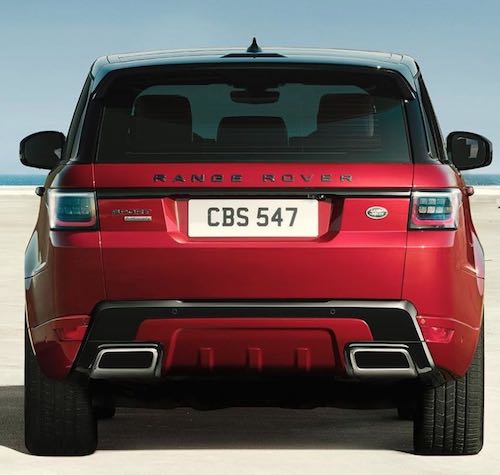 The quoted headroom is just under a meter (984mm) at the front and 991mm at the back.
There are three rows of seats and additional legroom in the third row can be achieved by sliding the second row of seats forward.
Safety Features
As expected the Range Rover Sport has an advanced list of safety features. Some interesting and newer safety features of the Range Rover Sport are listed below:
The All Terrain Progress Control lets the driver set and keep a specific speed in difficult driving conditions (such as driving through mud, ice or snow). Although this sounds like cruise control, it is for slower driving (between 1 & 18 mph). This feature frees up the drivers concentration, to allow them to concentrate fully on driving
The low traction launch gives the driver maximum power from a stop position when driving in hazardous conditions (such as snow or mud).
An impressive additional feature is the Wade Sensing. This safety feature is only available with a Land Rover. It uses sensors in the wing mirrors to alert the driver visually and by alarm if the car is in water up to 85cm. This is only available when you add a 360-degree camera. Pictures are shown in the touchscreen of how high the water is.
The Hill Descent Control helps the driver to control the car by keeping a steady speed when going down hill. Each wheel has separate brakes applied (automatically and without the driver doing anything) depending on what type of terrain the Range Rover Sport encounters.
Only the Hill Descent Control is available as standard. All features detailed above come at an additional cost.
Colours
The Range Rover Sport is available in a variety of colours. Exterior colour options include standard solid, 3 grades of Metallic (standard, premium and ultra), Special Vehicle Operations (SVO) Ultra Metallic and special effect options.

The SVO paint shows a different shade depending on how the light shines on the Range Rover Sport. Although there are 20 standard options Land Rover will also match any colour you request with their match to sample service.
Standard colours are Narvik Black and Fuji White. Having a standard Metallic colour will cost £850 premium Metallic £1,695 extra, ultra Metallic £4,500 and SVO special effect paint £6,120. The SVO special effect paint with a satin finish is an extra 2k at £8,620.00.
Warranty and Servicing
Buying a Range Rover Sport from new will include an unlimited 3-year manufacturer warranty with roadside assistance as standard. You can also opt for an additional 3 years on top of this if you wish.
Summary
Buying a Range Rover Sport is not cheap to start with but with all the extras and options you could quite easily spend just shy of £150k. Some crazy rich additions include:
Pixel-laser LED headlights with signature DRL at £1,635;
A 22 inch spare wheel at £810;
A 20 way memory foam massage seat at £2,640;
Soft door closing at £470;
A Meridian Signature sound system at just over £5k;
A pet access ramp at £319;
A pet transportation system is £497;
A pet care and access pack is £1,323.
The above additional options are just some examples of what extras you can buy for your Range Rover Sport. Prices are correct as at August 2019.
.more...