Land Rover Discovery
The Land Rover Discovery jons the family of Land Rover 7‐seaters including the Range Rover Sport and Land Rover Defender. The Land Rover Discovery is a large four wheel drive with seven seats. There are many options to purchase one new or second hand. Additionally many leading car experts and real owners have given their reviews:
4WD with Seven Seats
The Land Rover Discovery is often regarded as the industry standard when it comes to 7-seater 4x4 cars, with very few other models able to come close in terms of performance and style. It is one of the few models on the market which performs as well on the road as it does off the road, and it's sleek design and high concentration of features make it a deserved market leader. With its luxurious interior, refined lines and high price tag, the Discovery is a must-have.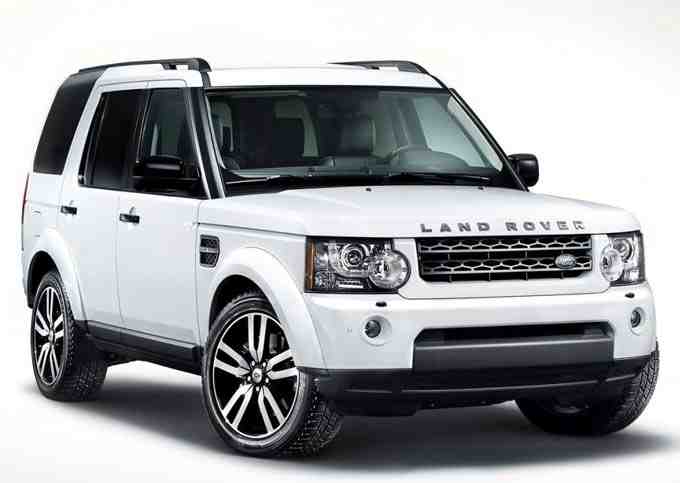 The Disco (affectionally called) is a 4WD that has developed a cult following and which remains as popular today as it was soon after rolling off the production line in 1989. No wonder Land Rover workers in the UK were rushed back to work during the Christmas holidays to meet spiraling demand.
Seven Seat Pack
Be warned that not all Discovery 4's have seven seats. The TDV6 210HP, and SDV6 255 HP Commercial models do not, whilst the SDV6 255HP GS, XS and HSE do have 7 seats including a third row head airbag, an accessory socket and map lamps.
Purchase Price
Due to the Discovery's standing in the marketplace, a new model can often be expensive. A basic one from new will cost £38,825 (with 7-seats), while top models come in at a hefty £52,450.
For those with a larger budget, a number of third party modifications can push this price tag even higher. Second Hand models are available quite widely and are much cheaper, ranging from under £1,000 to over £55,000. Dealers are desperate to sell and quite often offer deals with free fuel and or servicing.
Servicing
Servicing on a Discovery can be expensive, often costing between £220 and £360. However, prices always vary nationally so shopping around locally, as well as looking into servicing plans, should keep this cost down.
Car Tax (Vehicle Excise Duty)
The two diesel engines available for the Discovery, either the 3.0 TDV6 or the 3.0 SDV6 emit 224g/kg and 230g/kg of C02 respectively, thus falling into Vehicle Excise Duty (Car Tax)Band K and L.
Fuel Economy from the 3L Engines
The two diesel engines will offer between 28.8mpg and 34.9mpg, depending on the model, in combined fuel efficiency, achieving around 33mpg.
Safety Features
Standard models come with a good selection of safety features, such as driver, side and passenger air bags, ABS, power steering, Isofix points and traction control. In more costly models, equipment such as electric seats and windows, a CD changer, DVD player, cabin decor upgrades and satellite navigation are available. All models have a volumetric alarm system, keyless entry will cost £815 extra or home link another £245.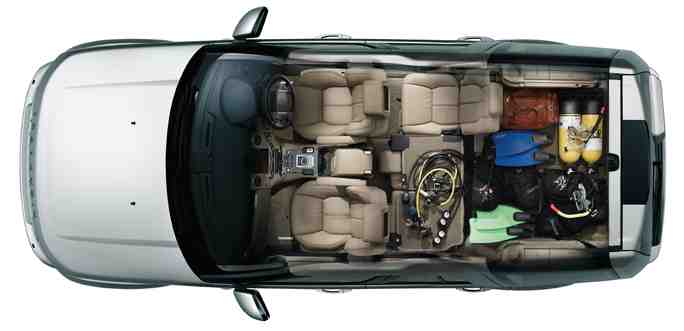 Land Rover Discovery seating pictured above.
Performance
Top speeds reach 112 miles or 180 km an hour and the benchmark 60 mph is reached in a respectable 8.8 to 9.9 seconds. Torque goes up to 600Nm @ 2,000rpm. It is worth nothing that since the end of 2010, Land Rover has put 3.0-litre engines in the Discovery, as an improvement on the previous 2.7-litre engines.
These engines generate up to 245 break horsepower. Indeed, these are powerful machines, with low fuel efficiency something to consider. Chances are most buyers won't concern themselves with these minor details.
The Ride Quality
With its air shock absorbers, bumps are barely noticed, even at high speeds. This makes it an excellent ride in off-road conditions. Despite its high power, there is barely a whisper from the engine when it is cruising at high speed on the motorway. Acceleration is also lively, especially for a car of this size.
Insurance
This 4WD vehicle falls into insurance groups 12 to 15, depending on the model.
Conclusion
The Land Rover Discovery is one of the few seven seat vehicles on the market which can do almost anything. Although fitting seven people plus luggage into the car will be a squeeze, this iconic top of the line model is able to provide excellent performance, safety and practicality across a range of conditions with the only major drawback being the hefty price tag. All new models purchased through the manufacturer will have a three year unlimited mileage warranty as standard.
.more...