Lightweight Land Rover
Legendary British automaker Jaguar Land Rover continues to play a major role in pushing engineering, design and technology limits in the world of automobile production. The company has embarked on a mix of production and strategic moves that include bringing radical production methods to the famous Land Rover products that joined the Jaguar fold (actually as a sibling under Ford) in 2002.
Since 2008, Jaguar Land Rover has been owned by Indian conglomerate the Tata Group, via its automotive subsidiary Tata Motors. Jaguar has long been a leading force in the use of holistic, comprehensive engineering and design approaches to produce cars completely out of aluminium.
Tata announced in 2009 its decision to produce all future Jaguar cars and Land Rover vehicles in aluminium. The implementation of that move, which was founded on the great advances Jaguar made with its XJ line of luxury sporting saloons, is now fully underway.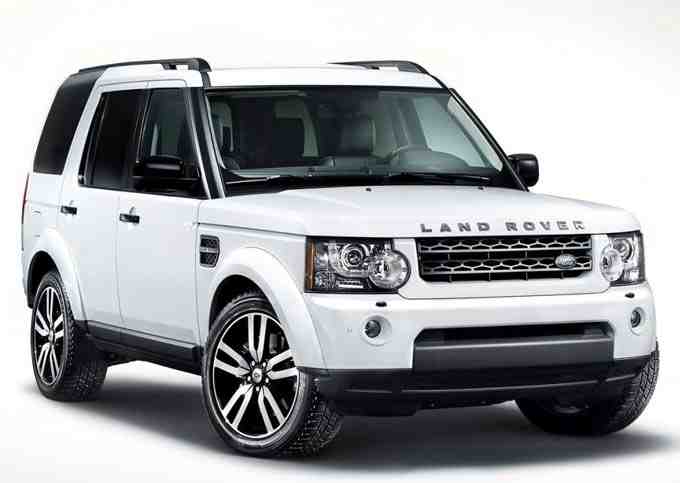 Land Rover Discovery pictured above.
Jaguar Land Rover is currently developing a platform it calls 'premium lightweight architecture'. According to the carmaker, this platform allows it to save a minimum of 150kgs, compared to similar vehicles built in steel.
Presumably, the relative weight savings increase as vehicle size increases, so the benefits of all-aluminium construction should be even greater when introduced to Land Rover's seven-seat Discovery. Not only does lower weight mean less of a strain on the environment, lighter vehicles are easier to push around, to stop and to keep on the road.
The benefits don't stop there, either. With reduced weight (up to a point - very light vehicles can be thrown about by bumpy roads), it gets easier for suspension engineers to find the right compromise between ride and handling, so future people movers, be they SUVs, MPVs, compact MPVs, could enjoy superior comfort.
Land Rover Defender pictured above.
But wait - there's more! The off-road capability of all Land Rover vehicles, from the mid-range Discovery to the Wellington-brigade's beloved Defender and the King of Chelsea tractors, the Range Rover, has long been the stuff of legends but cutting the weight of these green-lane powerhouses will only improve their ability to get through wet, muddy and slippery conditions.
Both the 2012 Range Rover and the Range Rover Sport, due in 2013, are being produced with the new all-aluminium system. The lighter construction brings yet more benefits, too.
In future, there may be a reduced need for the big petrol-guzzling V8 engines that cause so much upset amongst environmental groups. With noticeably less mass to move, future seven-seaters could be powered by some high-power, high-efficiency four-cylinder engines.
Thanks to such far-reaching, long-term strategies, India's Tata Group could be kicking off some revolutions in SUV design. It looks like they're implementing a masterful move, combining the brand and design power of Jaguar and Land Rover with advanced engineering to give the world luxury vehicles that are supremely competent, as well as friendly to both the planet and the wallet.
According to the latest reports, this new strategy is even bringing more jobs to the UK. Jaguar Land Rover is planning to build a new engine-manufacturing facility in the Midlands.
In the next three to four years, the plant in Wolverhampton will begin producing a fresh range of four-cylinder engines aimed at as-yet unannounced models that are going to be competing with smaller luxury vehicles from rivals like BMW.
.more...