Toyota Avensis Verso
The Toyota Avensis Verso is managing to keep up with newer rivals despite being a few years older. Sometimes forgotten about, this Toyota seven-seater remains an excellent choice for those who need plenty of space in their vehicles.
This model isn't built on the same chassis as the Avensis saloon, despite sharing a similar name; it has its own unique chassis that is specifically designed to cope with 'extra bodies'. In the UK, most Toyotas are built at the Derbyshire factory, but the Avensis Verso (or Ipsum/Picnic in other countries) is built in Japan and shipped over.
Originally bridging the gap in 1997 against the Ford Galaxy, the Renault Espace and the estate car category, the previously named Picnic managed to fit more space into a tighter, more compact package to please car buyers who wanted just this without a huge bus-like MPV or a low-headroom estate.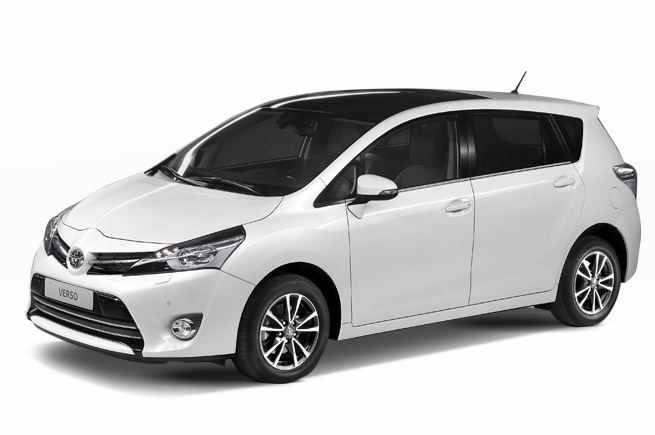 Toyota Avensis Verso pictured above
The Picnic soon turned into the Avensis Verso, and gained an extra two seats. The Avensis was a great achievement for Toyota, turning around the dull and lacklustre Carina E into a smart, luxury saloon. The Verso copies this yet adds versatility to the name, and being classed as a sports van, it keeps the practicality of a larger MPV but in a cooler, more easy-on-the-eye shape.
Three engines are available; a 2.0 and a 2.4 petrol engine or a 2.0 116bhp turbo-diesel. The latter is the preferred choice of most buyers, as Toyota's D-4D oil-burner is frugal yet packs a punch in terms of torque. It delivers 191.7 ft-lbs of torque as low as 1,600rpm, which is enough to feel sprightly even with all seven seats full.
The petrol engines are great, too, but for load-lugging journeys, a diesel makes more sense as it will still return 40mpg-plus, while the petrol engines will barely bring home more than half of that figure.
The main pull to the Verso is the fact that it acts like three different cars. On one hand, you have a seven-seater car that can take the extended family on drives. On the other hand, you can remove the two rear seats and have a chasm-like boot space and five seats. Lastly, all of the seats can be folded away neatly to reveal a competitor to a transit van.
The rear of the Verso is simply huge without seats in the way, and this makes this underrated seven-seater perfect for those who need this type of space capacity.
With the competing Mazda 6, Vauxhall Zafira, Peugeot 4007 and Ford Focus C-Max all having new models on the market, it's about time the Verso was given a 'new face' more in line with the existing Avensis. Toyota is always pushing the limits of its cars in terms of power, technology and economy, so we might even see a seven seater hybrid technology car soon.
.more...