Land Rover Discovery 2012
Since its launch in 2009, the Land Rover Discovery 4, (4WD) has redefined the rules on high-end 7-seaters so it will come as no surprise to those die-hard Land Rover fans out there that the 2012 represents yet more improvement. And that's on a vehicle that was already right at the top of its class.
For next year's model Land Rover has added lots of new toys. The standard 380-watt Kardon Logic 7 stereo system features 14 speakers positioned throughout the interior and for those that think this is simply not enough an optional 17-speaker 825-watt set-up is available too. A handy new addition on the entertainment side of things are the wireless headsets for the back which means rear passengers can listen or watch something different to those in the front.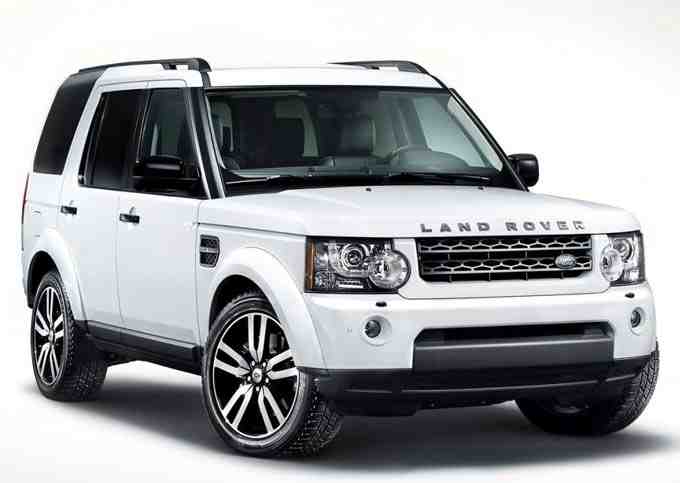 Land Rover Discovery pictured above.
Speech recognition is another major addition here. Using a simple set of voice commands, passengers are able to control things such as the radio and GPS navigation system. Say 'phone', for example, and it is possible to make a call.
Other aspects of this high-performance vehicle remain the same because, well, why change something that is already working perfectly well? The design is both boxy yet strangely elegant all at once, something a host of other 7-seaters have failed to pull off. Plus it's got that exquisite leather seating inside that feels better than any couch you've ever used in a living room. Overall then the interior is at least as refined as the 2011 model. For Land Rover enthusiasts this will all be par for the course.
The Discovery 4 (4x4) packs a punch under the bonnet, as it should for a vehicle of this price. Land Rover have stuck with the 5-litre V8 engine and six-speed automatic transmission that has served this vehicle so well in recent years. As a result, the fuel efficiency is anything but at only about 12 miles per gallon in the city and more like 17 mpg on the open road. These are hardly stats that will endear drivers of this vehicle to the hybrid crowd but then Land Rover has never been about being green, let's face it.
All that power means it's a vehicle designed to pull a trailer, as you would expect from a Land Rover. The Discovery 4 is capable of pulling over 7000 pounds and there is a trailer stability assist to improve the safety of doing so, particularly when high winds are a factor. The hill descent control means that steering becomes the only consideration for the driver as this graceful machine does its stuff on a downward incline. Just trust the machine to control your speed, indeed it can do so much better than a human.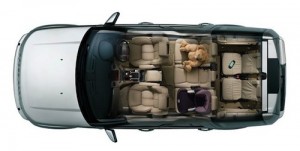 Land Rover Discovery seating view pictured above.
And that's the main point about a Land Rover of this quality. Many people will buy the Land Rover Discovery 4 because it's stylish, in a certain quality and price bracket and simply because it is a Land Rover. That's all fine of course, but it's easy to forget that this machine really is well designed when it comes to tackling the great outdoors.
ONR prices for the Land Rover Discovery start form £37,995. Click here to read our Land Rover Discovery Review.
.more...