Peugeot History
Peugeot has long been famous for producing a range of capable small cars, which it mostly sells in Europe. Several stabs at expanding its market outside Europe have for the most part been unsuccessful, despite the French automaker's 504 model having become synonymous with travel on the rugged roads of places like Africa.
Peugeot does, however, have a notable history of building seven-seaters, the company's 404, 504, and 505 all appearing in 'familiale' versions. These were capacious estates with seating for seven people and plenty of cargo room.
The 505 even enjoyed styling by Pininfarina, as well as a potent turbocharged engine. A limited run of about 7,500 505 estates was produced with four-wheel drive mechanicals, making the turbocharged 4x4 seven-seater a remarkable go-almost-anywhere people mover.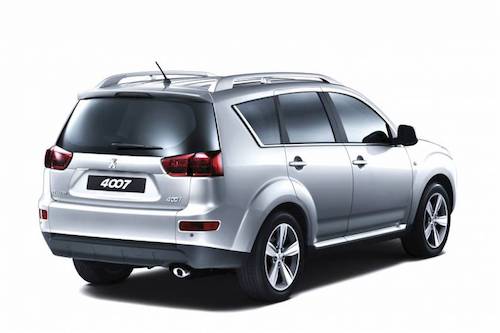 Peugeot 4007 pictured above.
Today, however, Peugeot is – relatively speaking – a much more conservative enterprise. Popular tastes, competitive markets and onerous government regulations make it difficult (and expensive) to produce truly unusual and eccentric automobiles.
As a result, the vehicles available from Peugeot, noteworthy as they are, offer much less character and mechanical interest. This may not be a bad thing, as it also leads to better reliability and makes the cars easier to live with on a day-to-day basis.
The five seven seat (or more) MPV models from Peugeot are the 308SW, 4007, 5008, Partner Tepee and expert Tepee.
.more...