Cheap On The Road 7-Seaters
We've covered almost all of the seven seater cars that are available on the market, but thanks to the recent change in road tax laws which are linked to the CO2 emissions, it's best to understand which ones won't cost you an arm and a leg. It's hoped that the industry standard for CO2 emissions will dip under 100g/km of CO2, but that's currently asking a little much of big seven seat vehicles.
There are some people carriers that will get close to that figure and they are the ones that we'll look at. In many cases, the lower the CO2 ratings for a people carrier the highter the fuel consumption is, which is important as fuel prices are spiralling out of control it seems.
New Diesels = Lower Car Tax
Thanks to new diesels mostly being common-rail ones, the emissions are sliced compared to the old 'oil-burners' of the 1980s and it's interesting to see that the lowest road tax people carriers are all diesels.
Here's the List of Band D Car Tax MPVs
The Citroen Grand C4 Picasso, the Ford Grand C-Max, Renault Grand Scenic and the latest Volkswagen Touran all manage to creep into road tax band D, which means they all have the first year free from paying road tax and then pay only £95 per year thereafter. This is on par with tiny-engine super minis and city cars!
Diesel 1.6 TDi Engines
All of those 7 seater cars listed have 1.6 Tdi engines, apart from the 1.5 Renault, and still manage to offer 105-140bhp. It is worth remembering, though, that a small-capacity engine will need to be worked harder to haul around a vehicle full of people and bags, and therefore will go through fuel faster. You need to weigh up the options of paying less road tax and filling up the tank more often, if you carry heavy loads around.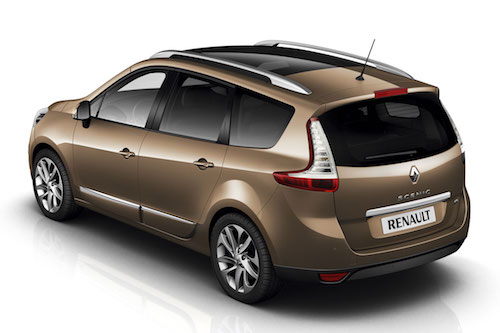 Renault Grand Scenic pictured above
Toyota Verso
Take the Toyota Verso 2.0 D4-D for instance, it has a larger-capacity engine and is in road tax band E. The extra payment would be negated by the fact that the more gutsy engine wouldn't have to be punished as much when carrying more weight. It might be a good idea to take a few different cars on a test drive, with a group of friends, and see what sort of fuel consumption is realistic.
Hefty Road Tax MPVs
At the other end of the scale, and one that is causing more controversy with large-engined cars, is the sheer difference in road tax payments. A VW Caravelle, for instance, would cost £580 for the first year and £260 for every year afterwards. As would the Mercedes Benz R Class and the Hyundai i800, all of which have been reviewed on our site. Add that to the fuel consumption and you've got yourself an expensive 7 seater!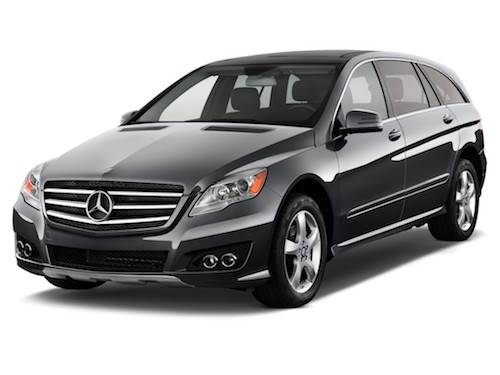 Mercedes Benz R-Class pictured above
Torque over Tax
We can't get away from road tax duty, but we can try and see which cars are cheaper to run. It seems by saving a little on road tax for the low band vehicles that you'd end up paying more in fuel as you'd be spinning the engine faster. A larger-capacity, torque-laden engine would be better, even at the expense of the higher road tax.
Other Information