Top Ten 7 Seat MPVs – Expert Scores
I have read all the expert and owner reviews out there and have calculated a score for each seven seat MPV. Some have done very well and some haven't. I have looked at the most respected expert reviews and read nearly all owner reviews. Below are the ones that came in the top ten. There are just under 50 new 7-seaters available in the United Kingdom, so to come in the top ten is no easy task.
I haven't put the cars into categories of large, small, 4WD or cost. I have stuck to one simple question and that is, "Does the car have seven seats?" So here it is from first place to tenth.
Number One: Land Rover Discovery 83%
This was bound to be a favourite with the reviewers. It's expensive to buy and it is liked because it is powerful and luxurious.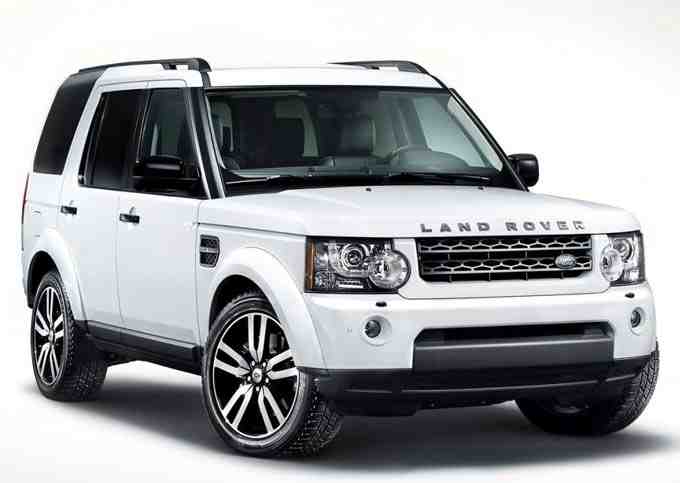 Land Rover Discovery pictured above.
Number Two: Mercedes Benz E Class 83%
This one surprises me. The rear facing seats don't appeal to me but must do to others. My only conclusion is that the power and luxury in the rest of the car has helped up it's score.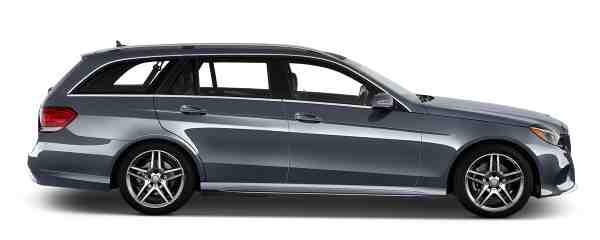 Mercedes Benz E-Class pictured above.
Number Three: SEAT Alhambra 83%
This is a winner. Not only is it reasonably affordable but also the SEAT Alhambra has a number of choices from basic entry model to top spec and sporty. A huge number of Alhambra's are sold every year in the UK. Although the Alhambra is identical to the VW Sharan, it is higher up the list (I think) because of it's lower price.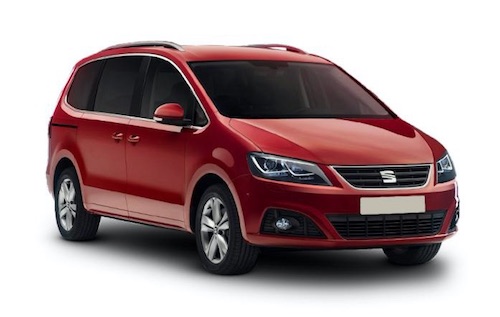 SEAT Alhambra pictured above.
Number Four: Ford C-Max Grand 82%
This sporty little number has a nifty fold away middle seat. This mini MPV is for the occasional seven seat user. You know, the ones who like to offer lifts to children from football etc. It's compact and cheap but has the convenience of more seats.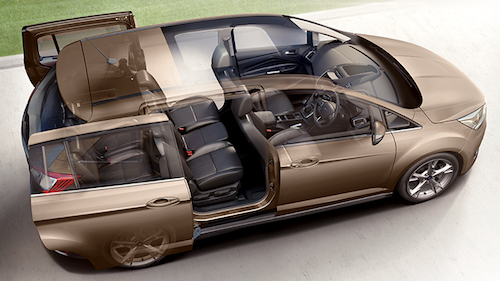 Ford Grand C-Max pictured above.
Number Five: Hyundai Santa Fe 81%
The Hyundai Santa Fe is one of the new kids on the block when it comes to seven seater cars. It landed in our country all new and shiny with a competitive price and an appealing variety of models and extra specifications. A huge plus is its extended 5 year guarantee.
Hyundai Santa Fe pictured above.
We are half way through our list and already there isn't much breathing space between the scores. For the record, the lowest scoring MPV was the Mercedes Benz G Class with only 44%.
Number Six: Volkswagen Sharan 81%
With very close marks to the SEAT Alhambra the VW Sharan does very well. It has all the extras you could possibly want to buy. With sliding doors, flip seats and even a pop up booster seat you can see why the experts and owners liked this car.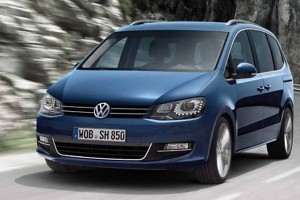 Volkswagen Sharan pictured above.
Number Seven: Ford Galaxy 79%
The Galaxy has been around for years. It has only got better with age. You can spend between £100 and £30,000 on getting one. It has a slightly bigger boot space than its little brother the C-Max. This is the second seven seat MPV from Ford in the top ten, which goes to show how good Ford are at providing good Family Cars in the UK.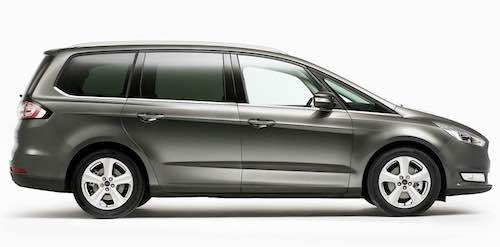 Ford Galaxy pictured above.
Number Eight: Ford S Max 79%
The third in the top ten from Ford, the S-Max. The sportiest of them all with very fast speeds and ideal for the Dad who doesn't want to give up his boy racer background. With tinted windows (on higher spec models) he could even pretend he has no children at all. It scores well because it acts like a sports car and is reasonably affordable. To be honest the boot space is rather good too. Ford always to well, but the S-Max getting into my top ten list is another achievement they can add to their portfolio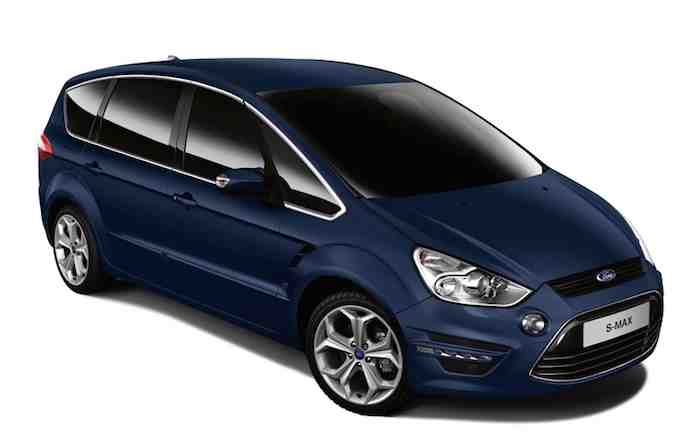 Ford S-Max pictured above.
Number Nine: Renault Grand Scenic 77%
The Scenic is one of the golden oldies when it comes to seven seaters. It has been popular with families since time began. The choices on offer alongside the finance deals make it a popular choice in the UK.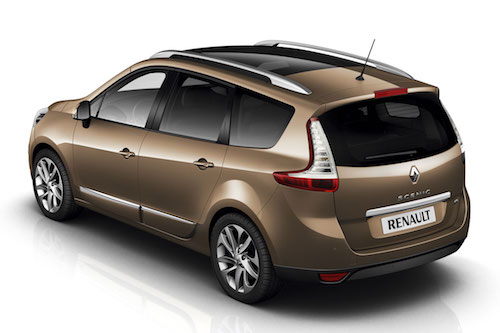 Renault Grand Scenic pictured above.
Number Ten - 3 Choices all Scoring 76%
In tenth spot are three MPVs. The Nissan Quashqai 2, Peugeot 5008 and the Volkswagen Touran. They scored exactly the same, so deserve to share the tenth spot together.
Conclusion
So there you have it. The top ten scoring cars of all expert and owner reviewers. I'm surprised Kia haven't made it into the list, but I think the new Carens will continue to get good reviews and nudge others out the way. Of note is Ford having three places and VW having two.